Cities & Towns can be known for higher levels of pollution and waste, with sometimes disconnected communities that have little exposure to nature. There are many opportunities to make a difference to address these issues while reducing the impacts of climate change.
Green an Urban Space
Help clean the air, create biodiversity, reduce flooding & CO2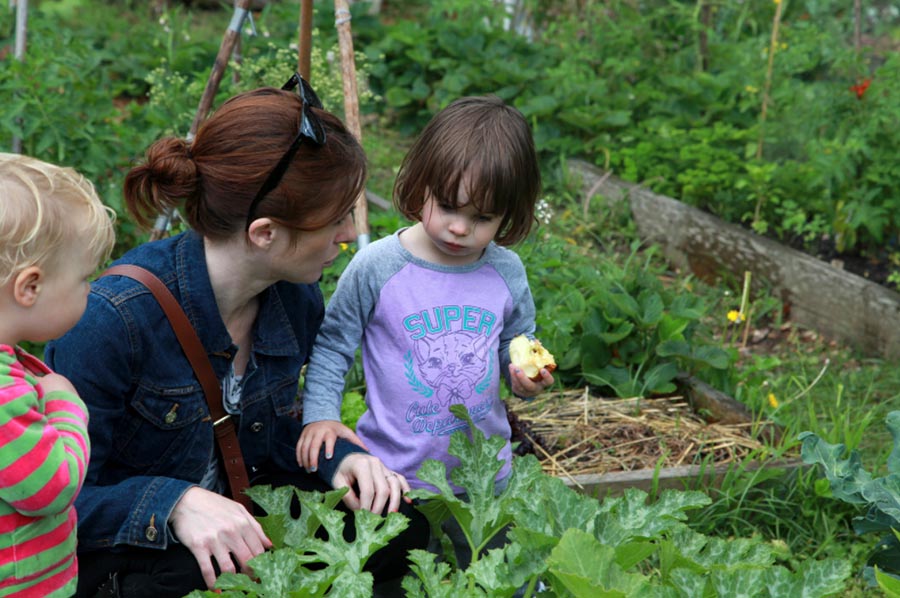 Photo Credit: An Taisce Environmental Education Unit
Greening urban spaces is a good an initiative to get local home owners and businesses to work together in creating a nicer space for all. The benefits of greening urban spaces are well understood and include increased health and well-being; help to regulate temperatures; provide shelter, habitat and food for ecosystems, enhance flood mitigation; improve air quality and absorb emissions. By sharing equipment, knowledge and materials, money can be saved while bonds are built within the community all while improving the environment.
Ask coffee shops to incentivise reusable cups
Join the Conscious Cup Campaign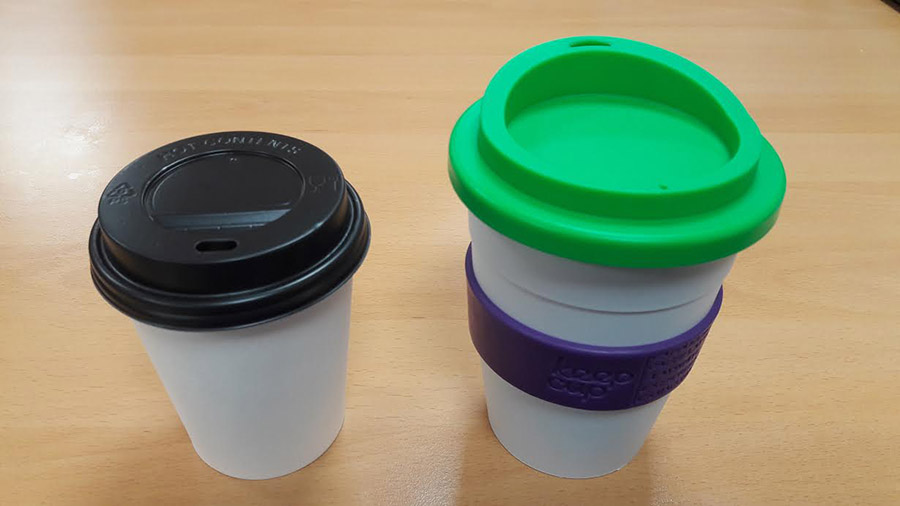 Photo Credit: Gary Tyrrell
Disposable coffee cups are a symptom of modern urban living and despite the 'recyclable' labelling of these cups, they can not be recycled and are adding to our landfills. A growing movement in Ireland, led by the 'Conscious Cup Campaign' is aiming to encourage coffee shops to become more sustainable by offering discounts for those who bring their own coffee cups, not to use disposable cups for patrons consuming in-house and to provide biodegradable disposable cups as a last resort. This is a great climate action to raise awareness around the various issues related to coffee cups, such as landfills and incineration; litter; single use disposable items; climate justice and fair trade (for tea and coffee plantations) and help local businesses and consumers play their part in becoming more environmentally aware and behaving more sustainably.
Start a Repair Café
Join the growing global movement to give unloved items a new life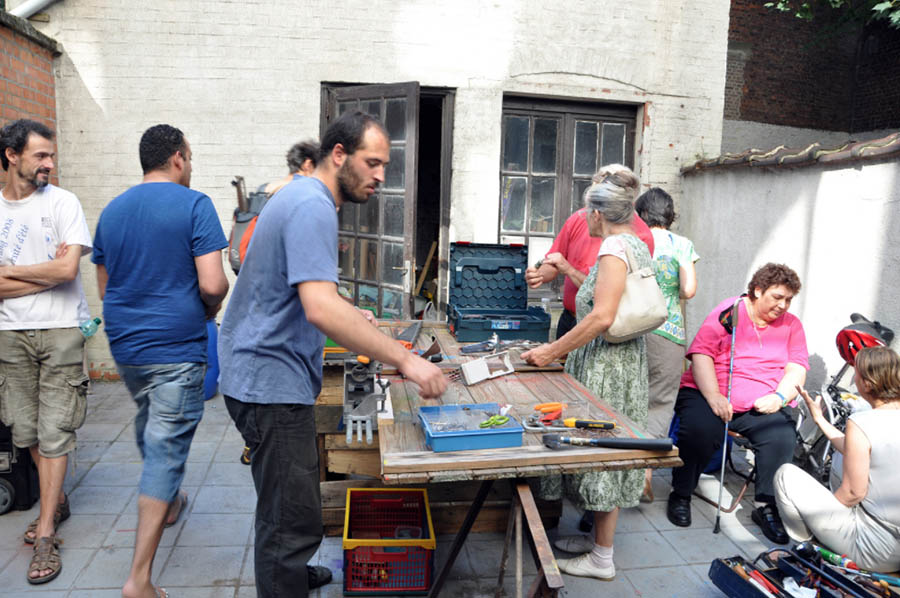 Photo Credit: An Taisce Environmental Education Unit
Setting up a repair café is a great way to connect your community, while giving a new lease of life to items needing repair. Once you've recruited willing specialists to carry out repairs in your locality and found a suitable venue, you and your team should be ready to set up an event that will reduce the amount of items going to landfill while also reducing the needs of your community to buy replacement items, both of which have environmental benefits.
Check out these links for more info & ideas;
Organise a community WEEE Collection
Organisations will collect gathered WEEE (waste electrical & electronic equipment) for free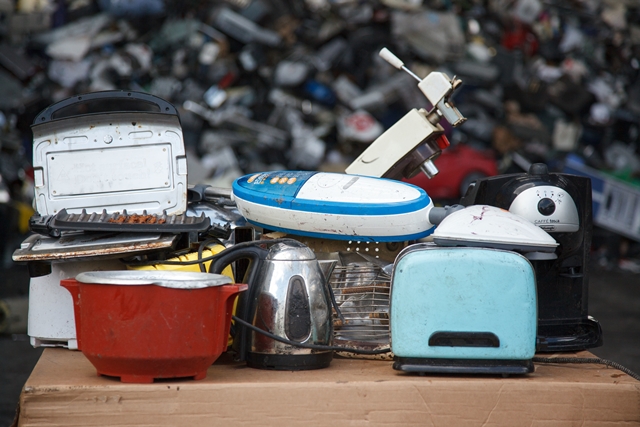 Photo Credit: WEEE Ireland
WEEE (Waste Electrical and Electronic Equipment) is anything that has a plug or a battery (including old toys!) and is at the end of its useful life. You can find a list of all authorised WEEE Ireland recycling points on their website here. You can also very easily arrange battery recycling collection points. WEEE Ireland will come to collect it once you have 10 full blue boxes. You can also deliver WEEE to an electronic retailer or a civic amenity site. The plastics, circuit boards, wiring, metals and batteries can all be extracted and used to make new products, reducing the amount of resources and emissions required to make new products, while also reducing the amount of WEEE going to landfill, thereby reducing potential human and environmental damage through leakage. This recycling also helps to ease the pressure on landfills, which are running out of space in Ireland. Items such as fridges and freezers contain many gases that can be extremely harmful to the planet. Recycling them is one way of contributing to the fight against climate change as it helps to curb the emission of these greenhouse gases.
Set up a local swap shop
Join the growing numbers in Ireland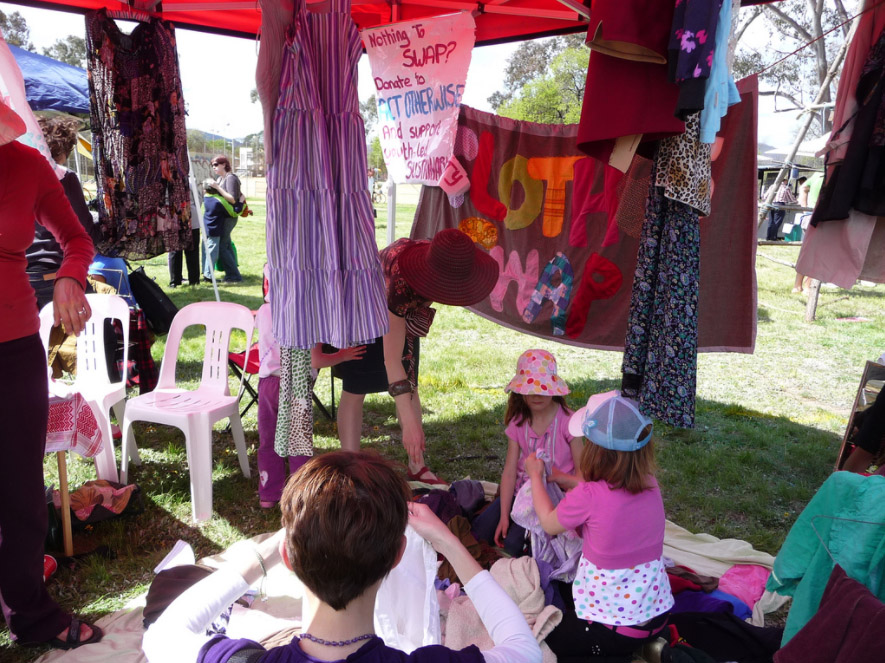 Photo Credit: An Taisce Environmental Education Unit
Swap shops are a fun and social way of getting the community together. They extend the life of goods, reducing the need for new goods and disposal of old, all of which is part of the new approach needed towards material usage called the 'circular economy'. By reusing goods, your community reduces the environmental impacts related to waste production and manufacturing and transport emissions. It can be a fun way of finding a good bargain and depending on how you operate the swap shop can help keep more money in the local economy.
Set up a Library of Things
Help your community to share equipment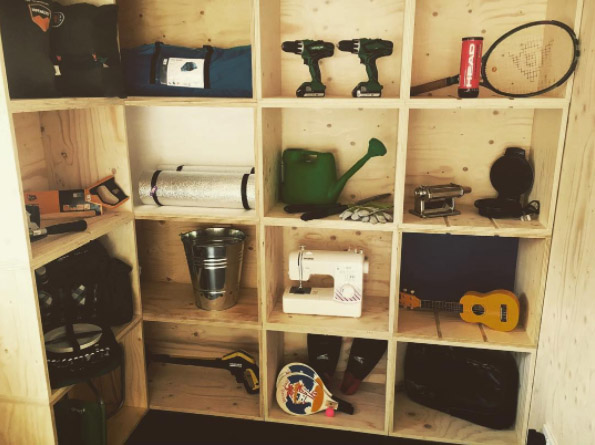 The Library of Things is a relatively new concept that is growing in popularity in countries such as the UK, Germany and the US. The concept is simple: people borrow items that are rarely used, ranging from power tools to camping equipment. Goods can be donated from your local community members and local businesses. Depending on the model used, items can be borrowed for either low cost (like a library) or no cost. By borrowing such items, the items are used more and therefore become more efficient and by reducing the need for multiple buying of the same items, resources are saved, thereby reducing emissions. As of yet there are no Library of Things set up in Ireland. Would you like your community to be the pioneers of this initiative in Ireland?
Set up a community bike repair shop
Fix bikes within your community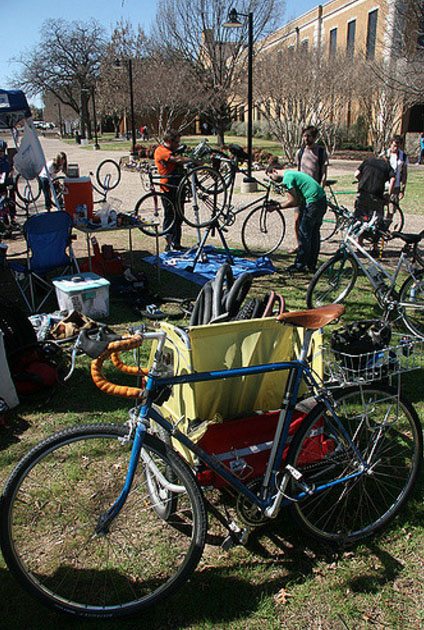 We all know the health and environmental benefits of cycling, but how many of us know how to take care of our bikes? Would you like to learn new bike repair skills and share this knowledge within your community? Perhaps your local bike shop would be willing to give some bike repair lessons which your group can then share in your community, or you could set up a bike co-op like the "Cork Community Bikes" which also accepts donations of old bikes that they fix up and sell, with the profits going back into the co-op. Maybe your local cycling club could offer assistance in bike repair training or willing to help repairing bikes.
Set up a community car share scheme
Share carbon miles within your community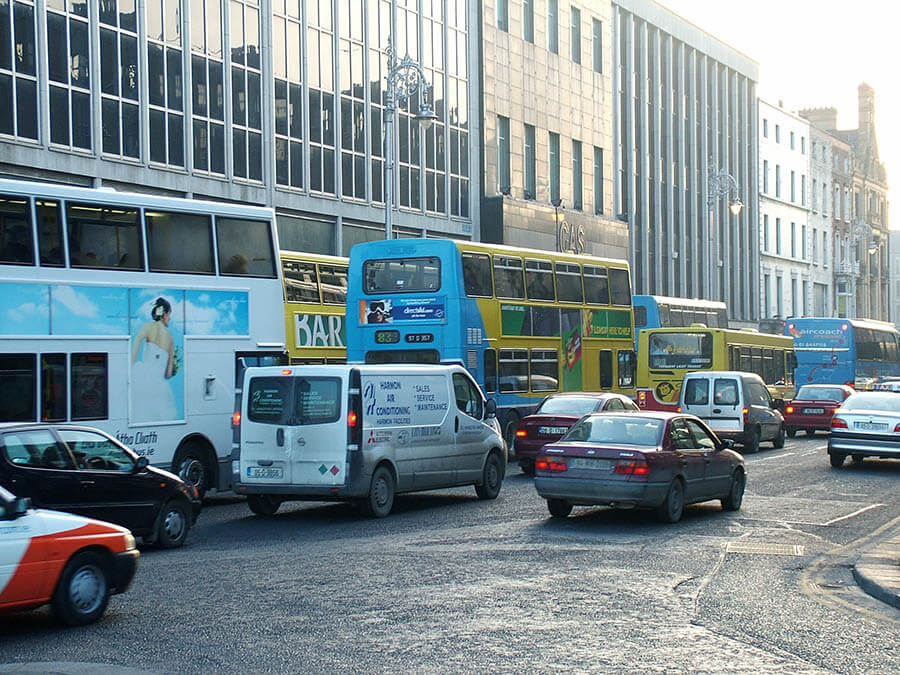 Photo Credit: An Taisce Environmental Education Unit
By sharing car journeys you can save money, reduce carbon emissions and pollutants, while also reducing traffic congestion. There are apps and websites available where you can register your workplace, sports club or community as a car sharing scheme. When you then have a journey you would like to share, you can log it onto the website and arrange to share your car or request a lift with another user on the scheme.
Apartment composting
Reduce your emissions linked to food waste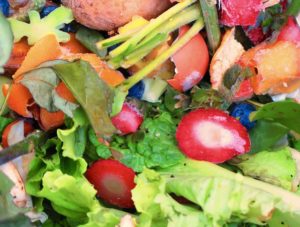 Photo Credit: Elbrozzi (Flickr)
Apartment-dwellers may think that it's impossible for them to compost because they don't have a backyard in which to locate a compost heap or a garden in which to use the resulting material.
However, the truth is that composting doesn't necessarily require a lot of space, and it can even be done in a small bin indoors. Lacking a way to use compost also doesn't have to be a barrier, as there are often plenty of people who will gladly accept this material.
Check out these links for more information: