Meet some of our Munster Climate Ambassadors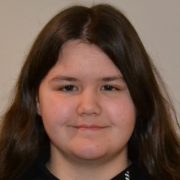 Read bio here
My name is Aisling and I am a student in the Presentation Secondary School, Thurles, Co. Tipperary. I am the secretary of my school's Green-Schools Committee and we are in the process of applying for our Biodiversity Flag. My main aim is to make my school a plastic-free environment. I have always been interested in environmental projects since I started watching David Attenborough's documentaries.
I believe that every person has the opportunity to make a difference, whether it is becoming involved in programmes like this or simply using a reusable bottle/ coffee cup. I hope that I will do as much as I can to help tackle climate change.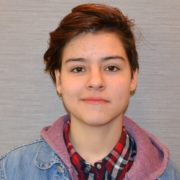 Read bio here
My name is Aiyana. I'm 16 years old and a passionate climate justice activist. I have always been moved and angered by social inequality but the climate crisis really hit home for me when I attended the first global climate strike. Seeing all the other young people with their hearts on their sleeves and fear for the future on their placards inspired me to get properly involved. Over the last year I have organised actions and groups, spoke in public, raised awareness and set up a sustainability mini-company.
I have found an amazing sense of community in the movement and I have huge admiration for my fellow activists. I can only hope for a radical global paradigm shift. I believe that cooperation and all encompassing social equity is the only true solution to the incalculable humanitarian threat that is the environment and climate crisis. My Instagram account is aiyana4climatejustice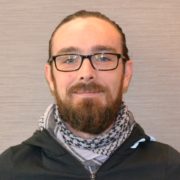 Read bio here
I'm Alexander, a regenerative systems designer, builder and teacher who has been working in the industry for the last 5 years. Having been overseas for most of that time, I am looking forward to making new connections in the Irish sustainable family. I'm anxious to teach and build in my local community and hoping to serve the whole east Cork region.
I've always been involved with the ocean and love to surf and swim, however having seen what has happened to our waters I feel called to act in whatever way I can to help heal the ecosystems and natural environment to make sure it thrives into the next generation.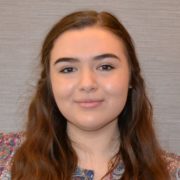 Read bio here
Hello, my name is Alexis. I am a 21-year-old student of International Development in UCC. My love for nature and animals from an early age is what kickstarted my passion for climate action. Through my studies of international development, I have become aware of the interconnected nature of climate change and how it affects every aspect of development.
My work with the ONE youth ambassador programme, Green-School and now the Climate Ambassador programme have given me the opportunity to learn more about advocacy and campaigning strategies and how I can utilise my voice within the climate justice movement.
My main advocacy tool is my Instagram blog (@anuactivist) where I talk about sustainable fashion, veganism and low-waste alternatives. I am looking forward to this year with the Climate Ambassador programme and to see what my fellow ambassadors and I get up to!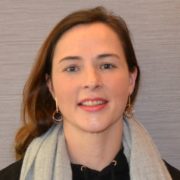 Read bio here
My name is Aoife. I am a German and Irish teacher in Davis College Mallow. I have a daughter, who is also passionate about the environment. I work with the Green-Schools committee in school.
We have entered the SEAI 'One good Idea Competition ', and the UNESCO Young Environmentalists awards. I am a Gaisce Pal. I have a black belt in Tae Kwon do and I am a member of Rylane Amateur boxing club. I help to train the Mallow United under 13 girls soccer team. I love to walk my three dogs in the countryside.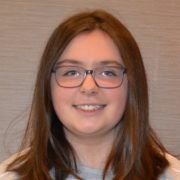 Read bio here
Hi! My name is Caoimhe. I attend Presentation Secondary School in Thurles where I am a 3rd year Junior Cert student. I am an active member of  Green-Schools, where I work to make my school campus greener and cleaner with my fellow members. I have always had a love for helping the environment, it mainly started in my Primary School in the small little village of Castleiney in Castleiney.
I grew up around wildlife and nature and was always interested in how they lived through what I later found out to be Biodiversity. Since then I have had a massive interest in climate change and the environment, mainly the agricultural side of it. It is such a big opportunity for me to be given a chance to change my area for better under the wise eyes of Gary and Grainne and all the other fellow Climate Ambassadors. I can't wait to make new friends and to get started on this amazing journey!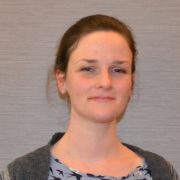 Read bio here
I'm Derv and am permanently interested in climate physics and have recently started trying to turn some of my passion about the ways the world works into actions. Now working as an Environmental Scientist in Cork, I ran away to Grenoble in the French Alps to do an MSc in Climate Science after working as an engineer and realising that the only bits I liked were about thermodynamics and carbon cycles.
An outdoor sports enthusiast, you can often find me on the water or on a mountain, and have previously travelled working as a kayak instructor and raft guide. I love sharing enjoyment of nature and teaching skills in hard environments.
I would love to share information about the science of climate change and the importance of system change. For Derv's contact details, please email gtyrrell@ee.antaisce.org.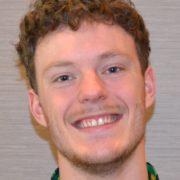 Read bio here
"Dia dhaoibh! My name is Éinne, I'm 24 years old, and I'm currently pursuing a master's degree in Marine Biology.  I'm from An Rinn in County Waterford. As climate change is projected to hit the marine realm earliest and hardest, I feel very passionate about the climate movement, and I'm anxious to spread real, green change across my home county.
This movement, is gathering pace, and that can only be through immersing ourselves in the facts, becoming better informed, and playing our individual parts in causing a national, and eventually, a global change towards a more sustainable and green future.  Táim ag súil le athrú a chruthú libh uile xx
Le gra is dea-ghuí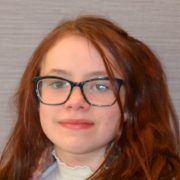 Read bio here
My name is Eveanna and I'm a 13 year old climate justice activist. I first became interested in the topic of climate change at a young age, focusing entirely on plastics and pollution, and as my knowledge grew, I started to become more passionate about the social injustices and inequalities linked with climate change.
My advocacy is mainly online, and there I have found such an amazing, community of activists of people I wouldn't have met otherwise, which is amazing. I am involved with Polluters Out, as well as my school's new junior activist group, where we entered the UNESCO Young Environmentalist Awards. I also hope to start striking with FridaysFor Future.
Many people see climate activism as a 'hobby' , but it's so much more than that. There is a global crisis happening right now, and the fact that the climate movement has grown so much in the last few years gives people hope for the future. But we can't stop now, and this is something that we can only fix with everybody on board, fighting for justice for the people and the planet.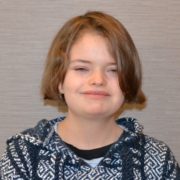 Read bio here
My name is Jillian, and I live in Bandon. I got inspired to fight for climate change as one day when I was eating lunch with my Dad and the news was on. I used to tune out the news, but that day I decided to listen, and they were talking about climate change. Since then, I have submerged myself in learning about the causes of climate change and how we can solve the problem.
I love to read and write; if it's a good series (like The Hunger Games), you may not see me for days!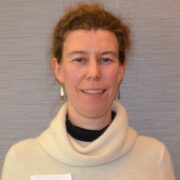 Read bio here
My name is Niamh O'Flynn, I live in Cork. I am an Animal Scientist and Wildlife Educator. I
became a Climate Ambassador in February 2020. I have had an interest in nature and
protecting the environment as I was born into a family involved in bird conservation,
environmental awareness, education & the arts.
I have worked and researched in captive breeding and release programmes of exotic and
native species, from Pea Mussels to the Black Rhinoceros. I now visit National Schools
under the Heritage Council, Heritage in Schools Scheme educating and introducing school
children into the wilds to explore, enjoy and appreciate their various native environments. I
have assisted on historical documentary films, short and feature films covering a number
of topics. I volunteer as education officer with Cork Nature Network, we inform, educate
and encourage volunteers and communities to protect and treasure their local habitats.
I have a huge interest in science, heritage, arts, music, film, nature and many more
subjects. I really enjoy spending both relaxed and directed time in nature passively
observing, listening and identifying species of land, air and water. Also actively hill walking,
water activities employing photography, drawing and filming making to enrich and focus
this experience.
I have had contact with leading individuals in their field such as David Bellamy OBE, Jane
Goodall, Ray Mears, Sir David Attenborough, Dr. Rupert Sheldrake, Éanna Ní Lamhna,
Jim Wilson, Éamon de Buitléar (Naturalists). Karl Jenkins & John Rutter (Composers) and
Film Makers i.e. Richie O'Donnell Film 'Atlantic'. These people have inspired me to go
forth and offer my contribution to schools, community groups and the general public.
I am really looking forward to becoming a Climate Ambassador to share, learn more and
meet with interested like minded individuals and lets all do our part to protect this precious
planet.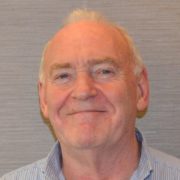 Read bio here
I work in the area of Environmental Health & Safety and Learning & Development in the Telecommunications sector. I have a keen interest in home sustainability projects and their impacts on climate change including home insulation and heating systems, home organic food growing, composting, wormeries, electricity generation with PV panels, rainwater harvesting and hens and bee keeping.
I support businesses in the management of their waste streams and energy consumption. As a Climate Ambassador I also hope to engage with more community groups and schools in creating climate awareness for the ordinary citizen.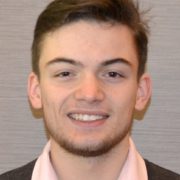 Read bio here
Hi, my name is Sam, I'm a student from Midleton. I am an active Climate Ambassador and I chair the Green-Schools program in my school and also chair the student council. I am involved with the Cork Green Party and I help run a climate action group in Midleton outside school. Every month we bring in a speaker to speak about a topic concerning the environment.
I love to learn, I try to apply what I learn and I always doubt what I think I know. I dream of an Ireland that leads the world in climate action. I believe this is possible and I will work as hard as I can to see it happen. I'm extremely excited for the year ahead, meeting new people and working on amazing projects. This is our future lets make it the best possible future!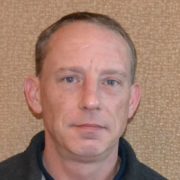 Read bio here
I have a keen interest in the Environment and the Flora and Fauna of Ireland.
I'm a qualified Aircraft technician and have previously worked with organisations such as, Inland Fisheries Ireland, The Marine Institute and The Arctic Char conservation group.
I studied Freshwater and Marine Biology in GMIT.  I'm a registered seed collector with the Dept of Forestry and grow many types of trees and beneficial plants at home.
Volunteering to become a Climate change Ambassador has given me the opportunity to make beneficial changes in the current climate change environment. Empowering individuals and groups alike to be climate ambassadors in their own individual ways.
Sowing the seeds of change.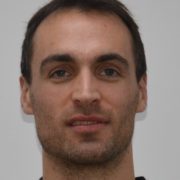 Read bio here
I'm a doctor, from Cork, specialising in Anaesthesiology and I'm a member of the Irish Doctors for the Environment (IDE). We have a mission to create awareness about the growing health and environmental crisis and to do all we can to mitigate the worst effects.
Little known fact: Anaesthetic gases like nitrous oxide and desfurane have potent global warming effects. Because of this, a lot of my work involves promoting methods that make would make Anaesthesia more environmentally friendly.
I'm looking forward to working with An Taisce to help spread the word and fight climate change!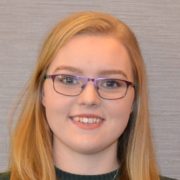 Read bio here
Is mise Treasa as Oileán Chléire, Cape Clear, Ireland's most southerly inhabited island. Growing up around the sea, ignited my passion for sustainability and climate awareness at sea and on land.
I am currently studying International Development at UCC. I am passionate about creating awareness of sustainable rural communities, farming and the effects of overconsumption. This has shaped my work with the ONE Campaign, within my community and my research.
Meet some of our Leinster Climate Ambassadors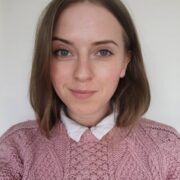 Read bio here
Is mise Ailbhe agus táim i mo chonaí in Ard Aigheann BÁC a chuig. Tá suim mór agam san imshaoil an ceoil agus an Ghaeilge. Tosaigh an suim san timpeallacht nuair a chuaigh mé mar pháiste go caint faoin imshaoil le mo rang san bunscoil agus ó sin bhí fhios agam go raibh diúl agam í a chosaint. Tá céim agam san Iriseoireacht agus Gaeilge le Ollscoil Teicneolaíochta Baile Átha Cliath agus faoi láthair táim i mbun staidir gnó-earraíochta cultúr agus cruthaíochta i gColláiste na Tríonóide agus cúrsa eile i Shamanism Cheilteach agus Cnéasú Fuaime.
Bhí mé mar oibrí deonach le Friends of Earth agus Young Friends of Earth ar feadh bliain nó dhó.
Tá cúlra agam i bhféiltí agus ócáidí ceoil, mar sin ba mhaith liom na dhá domhain a nascadh le chéile i mbliana. Is aoibhinn liom a bheidh san nádúr agus san bhfarriage. Rudaí beagadh go ndéanaim féin don imshaol ná úsáid a bhaint as mo rothair aon uair gur feidir, siopadóireacht darna lámha nuair is féidir agus laigheadú ar an méid feoil a ithim, déanaim seachaint ar feoil a cheannacht fresin.
Tá mé íontach sásta a bheidh mar chuid don foireann i mbliana leis na Climate Ambassadors, beidh le feiceáil amach anseo cad is feidir liom féin agus muid uillig a bhaint amach!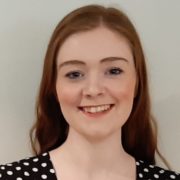 Read bio here
Hi, I'm Aisling. I am 22 years old and live in Gorey, Co. Wexford. I am currently in my final year of college and will be a qualified Primary School teacher this May. I am very interested in the current climate crisis and have a particular interest in climate change education, which I study as my specialist subject in my college, DCU Institute of Education.
Some individual climate actions I have taken recently include teaching climate change education in various primary schools, incorporating a more plant based diet into my life, recycling and composting in my own home to reduce waste and reducing my own carbon footprint by walking or taking public transport to college each day. I have lots of ideas on climate actions I can take in my own local community and am looking forward to getting involved and being more proactive.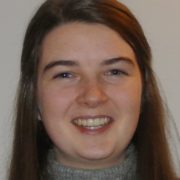 Read bio here
I am a 6th year student from Dublin who has a keen interest in the environment, nature and social issues. I developed my interest through environmental documentaries, books and my love of and respect for the outdoors.
Currently involved in my school's Green-School's committee and hold the position of chairperson. I am also a regional water ambassador for Leinster and was a panellist for the launch of the #anshecycles campaign.
I am interested in tackling climate change through active citizenship and sustainable development. My favourite quote is, "The greatest danger to the planet is the belief that someone else will save it", and therefore I promote ways to combat climate change and environmental degradation in my community.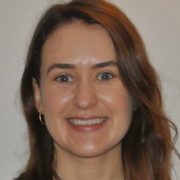 Read bio here
My name is Amy and I am a nature addict. Originally from Co. Tipperary, I now live by the sea in Dun Laoghaire. When not working as a producer at The Podcast Studios, or working as an actor, I am found up in the mountains, in the fields, in forests, by the sea, generally just out and about getting some fresh air.
I am also an avid fan of getting in for a swim to the clear the head. I am also a recycling fanatic, and often drive my partner mad with regards to our bins. I have a lot to learn in the field of climate change and hoping to be able to share any knowledge gained with my community here. Our small changes can make a difference!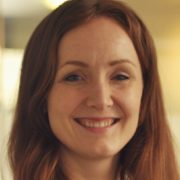 Read bio here
My name is Aoife. I've been passionate about sustainability throughout my career working in CSR, conservation and supply chain sustainability with NGOs, start ups and large corporations. I'm currently a Director in Deloitte where I lead our sustainability practice. I studied supply chain sustainability at the Cambridge Institute of Sustainability Leadership and I am an assessor on their postgraduate programme.
After watching Jason Clay's TED talk on how big brands can save biodiversity, I became convinced of the potential and power of big businesses to drive the large scale change needed to a transition to a sustainable future and my professional goal is to make it easy for sustainability to become mainstream, attractive and affordable. I previously lived off grid on a houseboat and in a cabin in the Ecuadorian Amazon but these days I'm focused on retrofitting my (land based!) home to make it more efficient, rewilding the garden and looking after my chickens as well as my two small kids.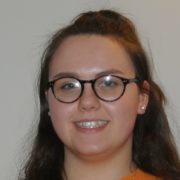 Read bio here
My name is Aoife. I am 14 years old. I first became interested in Climate Change in First Year when I learned about how it effects animals as well as humans. I love animals, when I walk my dog I pick up litter in my local area and make sure to dispose of it properly.
I'm looking forward to being a Climate Ambassador and meeting lots of like minded people who also love saving  animals. I can tell its going to be really fun and exciting.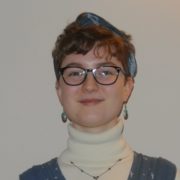 Read bio here
I'm Aoife, from Westmeath, having attended an all-girl convent school. The issues of climate change and biodiversity have always been central to my life goals. I was that kid who spouted random animal facts (try me when you see me). I'm so glad to be continuing my passion in a Geography and International Development degree.
Currently I serve as Green Campus Senator for Maynooth Students Union, and am writing their environmental policy. When not fighting for the planet I read, write and perform as a poet at Open Mics and festivals.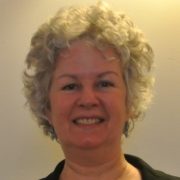 Read bio here
I'm a member of the Green Campus Committee and Age Friendly Network in the Royal College of Surgeons. As a Climate Ambassador, I will work  with students, staff and the local community creating solutions for a better environment through education and community actions.
I helped develop an innovative Environmental Education programme, EcoEd4All, an eleven module course aimed at Primary and Second level Teachers.
I look forward to being actively involved in the Climate Ambassador programme, using my strong communication and marketing skills to help create more awareness of the environmental challenges we face now and in the future.
For Amanda's contact details, email: gtyrrell@eeu.antaisce.org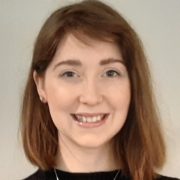 Read bio here
My name is Anna B and I am from County Meath. I have a Masters in Economics with an emphasis on Environmental Economics and I am currently completing a Masters in Climate Change in DCU this year. I work in the corporate world of taxation but I am also a small business owner. I am a part-time yoga teacher, where I teach 6 classes a week and host monthly events. I have a successful blog where I share my knowledge of spirituality and sustainability. Part of my business model is to plant 1 tree for every 10 yoga classes sold, I hope to plant 100 native Irish trees in 2020, and I donate 10% of my profits to protect bees annually.
I volunteer with my local peatland protection group and I am part of a small group completing a biodiversity plan in my local town. I became vegetarian when I was 5 years old, I ate meat on and off for a number of years after that since I  was only a kid, but it never felt right to me. Now that I know the consequences of meat on the climate, I am a big advocate for less meat in our diets.
I love camping around Ireland and exploring the outdoors which is a huge source of inspiration and well-being for me. I am motivated by other people's stories and have a dream to protect Mother Earth and all her beings, big and small.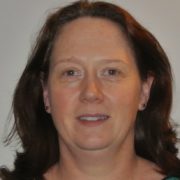 Read bio here
My name is Barbara. I am a mother of one, a primary school teacher and a Forest School leader. I have a passion for all things outdoors and I am very interested in looking after our environment and creating a nature connection in the younger generation.
As the daughter of a forester, I spent much of my childhood wandering in woodlands and absorbing, rather than learning, the names of flora and fauna. This gave me a great love of wildlife and over time this has developed into a desire to protect biodiversity in my local area.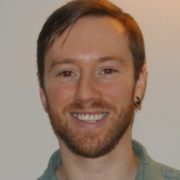 Read bio here
I'm an Environmental Specialist with consulting engineers, passionate about sustainability, climate change adaptation and biodiversity. I want a clear, safe and sustainable future for my family and loved ones.
Involved with environmental management and national, regional and local networks. Inspired by passion, creativity and beauty of the natural environment.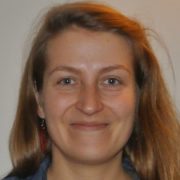 Read bio here
I'm an environmental engineer and activist with a keen interest in solving our waste and plastic crisis. I have been intensively involved with the Zero Waste movement in Ireland for the last couple of years and am co-organising the Zero Waste Festival Ireland.I'm trying to live a low waste and low impact lifestyle. I'm also the co-founder of Precious Plastic Dublin, a volunteer collective working on practical solutions to plastic waste and pollution in Dublin by enabling the public to transform their own waste into new products, while demonstrating the remaining value of plastic waste. I'm excited about the year ahead as Climate Ambassador, you can follow my adventures on Instagram (https://www.instagram.com/zerowaste.adventures/).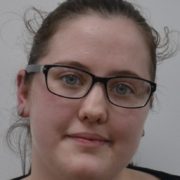 Read bio here
My name is Chloe fanning and I am a 17-year-old student in TU Dublin Tallaght Campus. I am studying Applied Biology. I decided to become a climate ambassador because I believe that when we come together, we can make an impact. I try to help in any way I can by growing as much of my own fruit and vegetables as possible, reuse water bottles and lunchboxes. I have also been vegetarian for two years.
I am available to join forces with other Climate Ambassadors within the Tallaght and Wicklow areas. I hope I can help educate others on how important it is to do even little things to help the climate.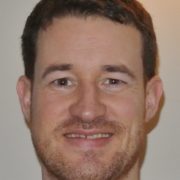 Read bio here
My name's Cian and I'm a Dubliner living in Monkstown. I work for Google and am on the comms team for First Fortnight arts festival, which I love being a part of as I'm a massive live music and arts fan. I'm also passionate about environmentalism and volunteer on a number of initiatives like the Climate Ambassador programme. Excited to make a difference!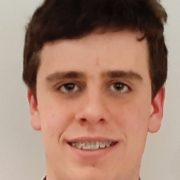 Read bio here
I'm a transition year student in CBC Monkstown. I found out about the Climate Ambassadors programme through running the Green-Schools programme in my school. My school was working with Neat Streets. I am head of the Green-Schools in my school and working to achieve the school's first Green Flag. I'm also on the schools student council, working to push the school towards being a more sustainable school.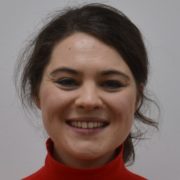 Read bio here
I hold a BA in Economics and Business from Trinity College Dublin and an MSc in Gender Research from the London School of Economics. I have always had a keen interest in the intersection of communication, activism and politics, so am delighted to be a Climate Ambassador for An Taisce. As a mother of a four-year-old, I am dedicated to ensuring that Ireland becomes a climate leader in order to create a sustainable and safe country for my daughter and other children to grow up in.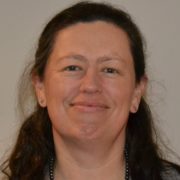 Read bio here
Although I have lived in the Dublin suburbs all my life, I love to grow my own fruit and vegetables. Together with my husband, I cultivate four allotments about 3kms from our house, just over 400 sq.m. in total. One allotment is dedicated to apples for making cider and juice, one has a 14M polytunnel and the last two make a large garden for us with currants, plum trees, asparagus, eating apples and the usual annual vegetables. I love to preserve the crops by making jams and chutneys and also by other less common methods such as canning, dehydrating and fermenting.
Aside from gardening I am a passionate educator and linguist, running my own language tutoring business and teaching our two children. I sing with a choir and I also love to read, write and travel. There's never enough time to do everything properly but I love to feel like my veg-growing passion is making a difference.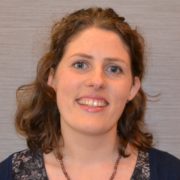 Read bio here
My name is Claire and I live in Portlaoise. I am a primary school teacher and I have had a keen interest in environmental issues for as long as I can remember. At school I coordinate the Green-Schools Programme and we work closely with our local Tidy Towns group here in Portlaoise.
In my personal life I try to live as minimally impactful a life as possible, for example I have been a vegetarian for over 20 years, and I am currently building a zero energy passive house. I am also very interested in ethical consumerism and try to support local, organic and fairtrade producers.
My hope as a Climate Ambassador is to help empower people to take positive action to reduce climate change.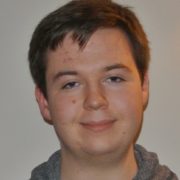 Read bio here
I'm a student, studying Chemistry with Sustainable and Environmental Chemistry in UCD. I've been an environmentalist since the age of 13 when I started doing Green-Schools in Newpark Comprehensive School.
I've been involved in various other environmental organizations in the last seven years like Sustainable Ocean Alliance, An-Taisce, EcoUCD, Eco-Unesco and School's Climate Action Network.
I am interested in studying Green energy and scalable solutions along with doing outreach and educating about climate change to help solve our climate crisis and hope to achieve great things by collaborating with other environmentalists.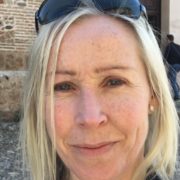 Read bio here
I', Daragh, a Brand Strategy Manager at RTÉ that is working to make brands more climate conscious, pushing them to become more aware of their carbon footprint and impact on the environment. I have always had an interest in climate and the environment and recently significantly reduced the plastic in my own life, starting with my  fridge. Part of the steering group for RTE on Climate Week, I hope to engage, inform and entertain people on the climate crisis we all face in my daily work.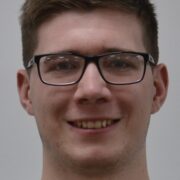 Read bio here
My name is Diarmuid and I am a final year Physics student at TCD and am going to begin my secondary school teacher training in September. I have a particular interest in education and awareness surrounding environmental issues, especially surrounding wildlife and biodiversity, volunteering with Dublin Zoo and Suas Trinity.
I am also a Resident Sustainability Champion in Trinity College, as well as the founding member of the Dublin University Sub-Aqua Club's Environmental Committee, both of which are aiming to increase sustainability on the college campus as well as in external activities.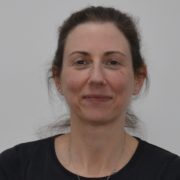 Read bio here
I currently work as a School Librarian in Beaufort College, Navan and live in Co Meath. Mammy to 4 year old Sé. For the past two years I have supported young people's climate activism in my school by facilitating an after school climate action group and a renewed Green-School Programme. I was alerted to the Climate Emergency many years ago via a group called Transition Town Maynooth. Ever since I have been involved in a number of projects and activities to highlight the truth of the crisis, learn about the cross sectoral implications and lobby for action.
Books are the lifeblood of Librarians and no bio could be complete without mention of those that along the way, that have been among the best sources of illumination, inspiration and sustenance: Richard Heinberg's The End of Growth, Enough is Plenty by Ann B. Ryan, The Way Home by Mark Boyle, This Changes Everything by Naomi Klein, Sacred Economics by Charles Eisenstein and anything penetrable by John Moriarty.
I am hopeful that the Climate Ambassador Programme will offer a year of learning, listening and a network of activities that will build relationships, inspire and support radical and urgent action, and help me to find, alongside others, more avenues to be an agent of change.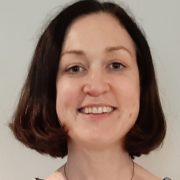 Read bio here
Ellen is ainm dom. Tá triúr paiste agam. Táim i mo chonaí i mBaile Átha Cliath ach is as Iarthar Corcaí mé ó dhúchas. I am a vet and I love our beautiful natural world. Climate change has had a big impact so much so that I have undertaken a masters in Climate Change in DCU and of course became a Climate Ambassador. Ligim mo scíth i mo ghairdín i measc an nadúr nuair a bhíonn an t-am agam.
I have an allotment and I love getting the kids involved in growing and spotting all the little creatures that share the allotment with us. I was lucky enough to be in the position to do a deep retrofit on our house this year which piqued my interest on how to make our built environment more sustainable. Is aoibheann liom mo rothar, I am actively trying to use the bike more and the car less, therefore, I would love to see better cycling and public transport infrastructure for all. As a Climate Ambassador I am looking forward to finding solutions within my community to make a better future for us all, while reminding those in power that we can't do it all on our own! Ní neart go cur le chéile.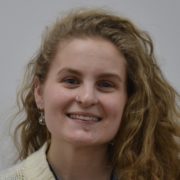 Read bio here
I live and work in Dublin. In college, I studied language, literature and translation in both UCD and DCU. I currently focus on French, Italian and Spanish into English translation. I have always been interested in the environment and I'm really excited to be part of the Climate Ambassador programme and to learn much more about how I can do my part and hopefully inspire others to do the same! I'm quite keen on sustainable fashion and sustainable living and these are the areas in which I hope to do my climate actions & communications.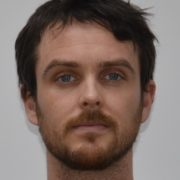 Read bio here
I'm Eoghan, a student of Environmental Protection with an interest in the utilisation of riparian buffer zones to limit diffuse pollution.I am the director of the Gaelic Woodland Project, a non-profit working with tourism to remedy environmental woes.
Passionate about getting back to the land and celebration of the seasons.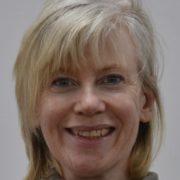 Read bio here
Hi, I'm a primary school teacher in Blackrock, Co. Louth. I'm the Green-Schools coordinator. I promote  whole school action for the environment. I also have an interest in protecting heritage buildings.
I'm passionate about making cycle lanes wider, more accessible and easy to use, minimising the dangers cyclists face. It is often not easy to cycle in Ireland. Building and maintaining walkways and parks is incredibly important to me and I want to encourage more government policy on maximising quality of life for its citizens.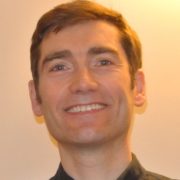 Read bio here
Hi, my name is Evan and I have recently moved to Greystones with my wife and daughter. I've always been interested in environmental issues, but this took a renewed focus with the birth of our little one, Áine, in May 2018. Her arrival made us wonder what kind of world she would be growing up in, with the additional environmental and social challenges her generation will face through no fault of their own. Living in wonderful Wicklow reminds me of the natural beauty we must preserve and as a Climate Ambassador I hope to play a small part in ensuring Áine's future is as safe and nature filled as she deserves.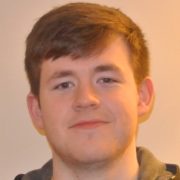 Read bio here
I'm a passionate Forestry student from WIT,  making it my aim to spread awareness of the environment to my peers. My key area of concern is creating a "Just Transition" for all members of society.
I am Head of Projects with the International Forestry Students Association and have been involved with the Youth Service for Climate exchanges between cultures. I'm also interested in promoting young educated voices in politics.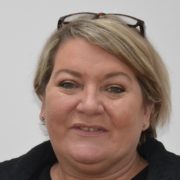 Read bio here
I'm Geri, from Tallaght and run Sow Enchanted. It was born out of a love of gardening and the philosophy behind environmental protection. I make plantable paper from recycled paper products and embed them with seed. I also makes a range of paper and clay/compost seedbombs. The conservation of our native and global biodiversity and the preservation/protection of wildlife is very important and a integral part of who I am. The wildflower seeds I use are 100% native Irish seed.
As a Climate Ambassador a huge focal part of my work will be to teach and encourage people how to grow their own food, and to pass that knowledge on to the future generations. This project will be "Climate Change- From The Ground Up". I am a prominent advocate for the All Ireland Pollinator Plan.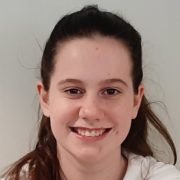 Read bio here
Hi, my name is Grace and I am 13 years old and I am in 1st year. I first got interested in the topic of climate change when I was 10 years old as I saw pictures of the Arctic animals that were being affects by human actions. I then started making posters and raising awareness about climate change. After which, I started talking to my class and also speaking at my school assemblies.
I have held fundraisers for organizations like Greenpeace and I am currently part of the Green-Schools committee in my school. I also like to take part in the big Fridays for Futures strikes. I am big into recycling and I've try to reduce my meat intake as much as I can. I am really to be a Climate Ambassador and I am looking forward to the years ahead.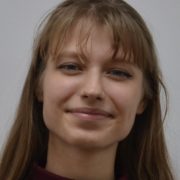 Read bio here
Hi, my name is Ieva and I am a 5th year secondary student here in Dublin. I am someone who is incredibly passionate about our environment and want to encourage others to follow a greener path, no matter how little an action might seem. I joined my Green-School's team in 2018 where I immediately felt a calling towards recycling and bettering our environment in unique aspects.
Creativity is a key element for me. As someone who is actively involved in various Irish communities such as musical theatre and cosplay, I take it upon myself to come up with ways to make these pastimes as green as possible, encouraging recycling in fun ways. I believe that eliminating single use plastic and cutting down fossil fuels are among some of the most crucial actions we can take and by including people of different age groups and interests, together we can make the world a better place!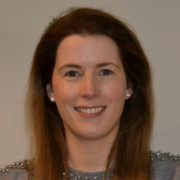 Read bio here
My name is Irene Woods, I am a home economics and religion teacher in St. Mary's secondary school, New Ross.
As a teacher and mother, I am excited to participate in the climate ambassadors programme to make a difference.
I am inspired by the enthusiasm and innovation shown by my students. Together we hope to help our community make progress in addressing climate change.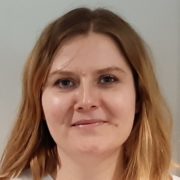 Read bio here
Hi, my name is Justyna and since I was a little girl I always loved everything to do with the nature. I remember watching David Attenborough documentaries on TV thinking the Earth is such a beautiful place with so many different plans and animals to admire. Today our planet needs us more than ever before, to protect and restore the natural habitats.
I've already implemented a lot of changes in my personal life to help to reduce the climate impact and I'm continually asking myself if there is something more that I can do.
Last year I joined local Tidy Towns and this year in January I joined the Extinction Rebellion movement as well. I'm a volunteer at my community garden looking after their biodiversity project.
I'm very grateful and honoured to be a part of the Climate Ambassador Programme. I'm eager to start my mission for a better and greener future for us and future generations.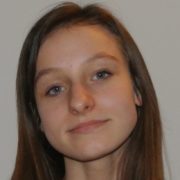 Read bio here
My name is Julia. I am in 2nd year and I'm delighted to be a Climate Ambassador. My passion is animals and our planet. I am very involved with our school's Green-Schools committee and try to help out as much as I can! I love taking care of animals. I'm very grateful to be helping out environment and glad to be a Climate Ambassador!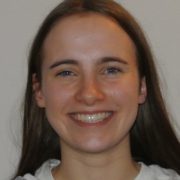 Read bio here
Hi. My name is Katherine. I am 15 and a TY student. I live in Dublin. I love animals and have a dog called Amber. Even though I live in the city, I love being outdoors and playing sports. My favourite sports are camogie and basketball. I am also a Venturer.
My family and friends are really important to me. I want to help others by making this world as happy and as safe as possible.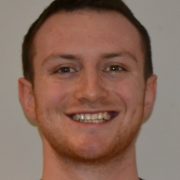 Read bio here
I'm Kevin and the Founder and CEO of 2GoCup Ltd. , developing the country's first nationwide deposit & return scheme. The scheme looks to eliminate the single-use cup through providing an alternative reusable cup which consumers pay a €1 deposit for and have the option to drop back to any participating location and receive their €1 back. So far, the scheme is active in over 100 locations across the island. I developed 2GoCup through being a conscious consumer with a focus on affordable solutions for independent business to be more environmentally friendly.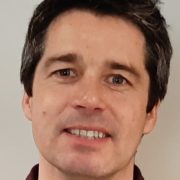 Read bio here
I have a background in farming, agri-environment and also rural development. I am a volunteer with Abbeyleix Tidy Towns and have a particular interest in promoting community based sustainability initiatives.
I was involved in establishing the Abbeyleix Sustainable Energy Community (SEC) in partnership with SEAI. This initiative has seen the roll out of an energy master plan for the town and also energy upgrade projects funded through the Better Energy Community Programmes. I am also working on numerous other initiatives in the town including a Neighbourwood Woodland Planting Scheme; a remote sensing environmental project with the local schools; and also, a significant biodiversity planning project in conjunction with Community Foundation for Ireland. You can get in touch with me at: info@abbeyleixtidytowns.net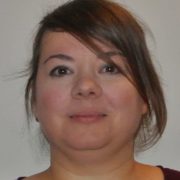 Read bio here
I have a Diploma in Community Development & Leadership and a BA in Int. Development & Geography (MU). In my first year as a mature student, I co-founded the MU EnviroSoc and became the Student's Union's first Green Campus Senator. That platform helped me engage with staff, the student body and the wider community making MU and Maynooth a more sustainable place to live and study. I was also the leader of #FridaysForFuture global strike in Maynooth, gathering what is said to be the biggest march ever seen in the town.
I see myself as a community leader that likes a 'hands-on' approach. My eagerness for helping people and my passion for protecting Mother Earth continues to grow stronger. My vision and commitment to living and co-creating a more sustainable society has brought her to where she is today, An Taisce's Climate Ambassador, a future Sustainable Development Goals Ambassador and Maynooth University Green Campus Coordinator.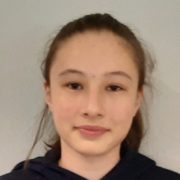 Read bio here
Hello, my name is Naoise. I've been interested in climate change since 6th class. I realised if we don't make changes now, it'll be too late. People say they don't care and it's not going to affect them, but I know they wouldn't want to see their children/grandchildren to suffer because of what we did/didn't do. They wouldn't want to sit down and have to ask why we didn't you do anything when we could. One person can't change the world, but if we all work together, we can achieve anything and those questions won't have to be asked because the earth will have become truly sustainable.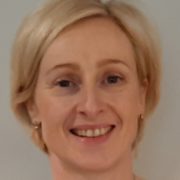 Read bio here
I am an interior designer and business owner and climate activist. I value my varied experiences as a volunteer over many years as one of my strongest attributes. I believe climate change to be the biggest challenge humankind has ever faced and that policy change will not happen automatically but will come from the ground up with volunteers who are ready to fight for the survival of nature, bio-diversity and our future generations.
I have two young kids, a husband who is suportive and shares my concerns for the environment. Myself and a small committee of strong volunteers set up a kids environmental club in Kildare, called the No Planet B club, where the children take on positive actions and raise awareness of climate change. My motto is Actions not Words, Hope not Fear!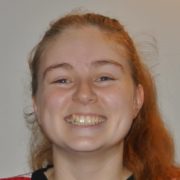 Read bio here
Hi! I'm Niamh and I'm studying environmental science in UCD. I guess my environmental activism started when I was in sixth class, getting a poem into the parish paper.
Things began to taper for a while and I began to believe if I did enough individual actions, someone else would take care of the big picture. How wrong I was and how empowering it is to come together.
A large part of my activism now is focused on circular practices and normalising swapping and sharing items. I'm so glad to be involved in the programme, thank you.
Read bio here
Hi there, I'm Nicole! I'm originally from Gothenburg, Sweden but moved to Dublin, Ireland in 2019 because I absolutely love it here. I have a background in environmental science and am currently in a master's programme at DCU, called 'Science and Health Communication'.
As Climate Ambassador, I hope to help people get more knowledge on environmental issues and climate change, so that we together can protect and restore our home, Earth, for all the living beings that are on it. I'm all about finding easy and fun ways to encourage others, so that will be my approach.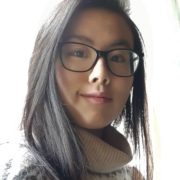 Read bio here
I'm Nhân, a 5th year student in St. Mary's New Ross.  I was born in Vietnam, located south-east of China.  I am now a Climate Ambassador.
I'm very keen on animals, wildlife and their habitats.  During TY, I represented my school along with my team at the WIT Scifest Expo 2018.  We based our project on the subject of the environment, namely alternative methods to cleaning up oil spills in the ocean.  I'm very proud to say that we came home with St. Mary's first ever Environmental Award.
I am a firm believer that everything starts with you, and any change, especially the small ones make all the difference.  Nature is one of my great loves and now I am intent on giving something back.  I can't wait to work with fellow Climate Ambassadors to help make changes in the world.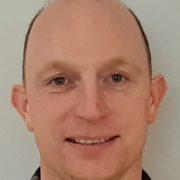 Read bio here
I work on the Climate Action team at Meath County Council. I also have a strong background in beef farming. I am very interested as to how farmers can help with adapt to and mitigate against climate change.
I am also interested in renewable energies and how we can meet our targets.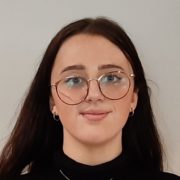 Read bio here
My name is Rebecca. I am a 20 year-old Animal Care student, having previously studied horticulture, and am also studying beekeeping as a hobby. I'm currently living in a costal Dublin town but originally from Carlow. I've a huge passion for sustainable living as a student, particularly fashion and cosmetics. I run an eco-friendly instagram account to document all my tips & tricks, @ecofriendlyhegz.
I'm thrilled to be working as a Climate Ambassador and delighted with the opportunity to network with like-minded people. Areas I'm focused on is sustainable living, pollinators, biodiversity, plant-based diets, and anything horticulturally based.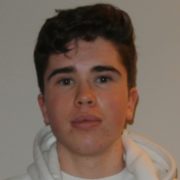 Read bio here
My name is Rob and I live in Blackrock. When I entered secondary school, I was introduced to the UN's Sustainable Development Goals and encouraged to help realise those goals on a local level through a number of committees. I am now a senior member of my school's Green-Schools Committee and participate in the Dún Laoighre Comhairle na NÓg (youth council).
As a rower, I train and compete on a number of rivers and lakes across the country. As a result, a routine of surrounding myself by nature on cold, weekend mornings has formed. I am motivated by the opportunities that have been afforded to me and the desire to maintain them for future generations.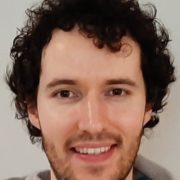 Read bio here
Hi, my name is Ross. I'm passionate about the environment and have always been conscious of my environmental impact. I've been a vegan for a number of years and do my best to promote a more sustainable lifestyle.
I work as a biochemist for the Department of Agriculture. I have a good understanding of the role agriculture plays in climate change and an insight into how the Department is working to tackle the issue. I am actively involved in a green project group with work, with the aim to educate the campus on sustainability through seminars and workshops. I would hope that by being a Climate Ambassador I could take whatever I learn to help with this role.
Read bio here
I am a secondary school languages teacher and mother of two brilliant boys. My interest in environmental issues began in 1998 when I worked in Brussels for the MEP who chaired the Environment, Public Health and Food Safety Committee in the European Parliament. In more recent years I have been inspired and reinvigorated by the passion and power of the youth climate activists and I'm an active member of the Schools Climate Action Network. In my own school, I work with the Green-Schools group and the School Council to raise awareness and encourage the whole school community to become more environmentally conscious. In my free time, I'm a keen runner and love escaping to the nearby mountains.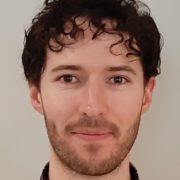 Read bio here
Hello, I'm a scientist. In my job I volunteer as part of a Green Team. Our mission is to implement practices to help reduce the organisation´s energy and environmental footprint and to promote resource efficient practices among employees. Last year I spent a weekend volunteering as a climate action field agent at Electric Picnic with the Climate Ambassador team. I was inspired by the incredible people working extremely hard to educate the public and disseminate information on ways individuals can help. I'm committed to using my role as a Climate Ambassador to educate the public and spread awareness and hope to use what I learn to accomplish the goals of my Green Team.
Read bio here
I am Saoirse, I'm 24 years old, from Dublin. I work as an educator in Airfield Estate although I am due to start a PhD in Soil Science in May. I believe we have all the tools we need to massively reduce climate change if we act now. Together we can change our society to benefit the many instead of the few. If you feel overwhelmed by climate change I recommend reading 'The Drawdown' Edited by Paul Hawken, or 'On Fire: The Burning Case for a Green New Deal' by Naomi Klein.
I spend my spare time rock climbing or drawing.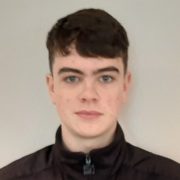 Read bio here
My name is Stan and I live in Dublin. I am currently in Transition Year in Gonzaga College SJ. I enjoy piano, sport and gardening. I have always been interested in the climate and our future. I have become even more interested in sustainability and biodiversity since starting gardening a few years ago. I think that the best way to engage people regarding climate action is by being positive and communicating well.
I am also in the Green Schools Committee in school, which is growing in popularity and encourages many initiatives and takes action year round in promoting a more sustainable school environment. I am excited to take action in my community, mainly in the area of food and drink waste, as well as encouraging healthy diets, with food grown locally and sustainably. I am really looking forward to the challenge of completing my climate actions and all that comes with it.
I think the Climate Ambassador Programme is a superb initiative as it trains people to speak in public about a cause they're passionate about and it encourages people to get out there and put across your ideas as well as learn how to take action and persuade others to help you. It also helps you to learn how to liaise with local authorities to carry out initiatives.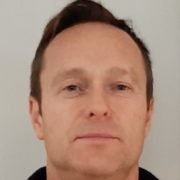 Read bio here
My name is Tom and I  live in rural County Wicklow. I've an interest in the climate crisis & became interested in the greenhouse effect more than twenty years ago. I have degree in Chemistry and a Higher Diploma in Science Education from UCD. I have been teaching Chemistry and Science for 20 years and have been talking to my students about carbon dioxide levels throughout that time. I am a tree fanatic and have planted thousands, my favourite being the native oak which I grow from acorns after every mast year.
Some individual actions I take are cycling  to work (30kms there and back) at least two days a week. I try to operate a zero waste household, to plant more trees every year and to raise awareness of climate issues. I am grateful to be chosen as a Climate Ambassador as I feel I can give unique and interesting perspectives on this topic which is so important for all our futures.
Meet some of our Connaught Climate Ambassadors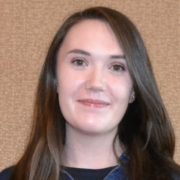 Read bio here
Hi, I'm Briana and I am passionate about food, health and the environment. I'm currently studying a Masters in Public Health Nutrition and I'm on the Green Campus Committee in IT Sligo. I am excited to be a Climate Ambassador as I am really interested in educating people about and enabling people to choose sustainable practices.
When I was given my first Keep Cup and learned about the environmental impact of my disposable coffee cup habit, my interest in sustainability was piqued. I believe in the power of making small changes consistently, and hope to promote this concept as a Climate Ambassador.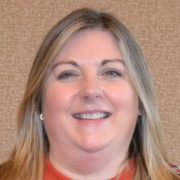 Read bio here
Hi my name is Caroline.  I've always had a strong connection to the natural world, growing up in beautiful Kilkee, West Clare.  This gave me a deep appreciation of how important it is to protect our environment and to ensure it is there for our future generations to enjoy as we do.  I studied Aquatic Ecology and Environmental Managment in college.  In recent years I have brought my knowledge and experience into our schools with biodiversity education programmes.
I hope by introducing children to what our local environment has to offer us as a community, the importance of protecting it and understanding the importance of ecosystem services.  That they will appreciate and want to ensure it's future health.  As the song says "the children are the future, teach them well and let them lead the way"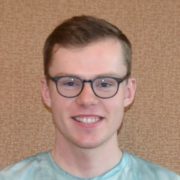 Read bio here
My name is Criostóir, I am 21 years old. I am from Kilkee in Co. Clare and I am a final year student of European Studies at the University of Limerick. I have been interested in environmental issues and concerned by the threat of climate change from a young age. I first became active in environmental activism when I started studying at UL, where I was president of the Environmental Society for three semesters. During that time I was involved in many campaigns to do with environmental education, food waste, plastic and sustainable fashion.
Currently, I am active in Extinction Rebellion, supporting our local Fridays4Future school strikers in Limerick, and in the Limerick Environmental Network. The areas of particular interest to me are sustainable agriculture, biodiversity and the role of activism in driving policy change. I hope to address these areas in my role as a Climate Ambassador.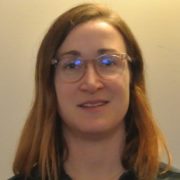 Read bio here
I'm a Captain in the Irish Defence Forces and enjoy raising awareness about environmental issues in my Communities. I'm interested in enjoying the environment and encourage others to notice their environment too. I encourage being more sustainable by using less and replacing plastic products with sustainable materials. 
I'm a swimmer and have completed endurance swims such as the English Channel and Ice swims such as 1km in Antarctica. I hope to use this swim in Antarctica to highlight the impact climate change is having on this region.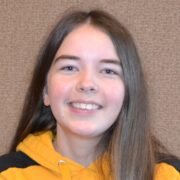 Read bio here
Hi. My name is Ella. I am fourteen. I am in 2nd year in Presentation College Headford. I started getting interested in combating climate change last year when I realized how big of an issue it is and how it will greatly affect my future if we don't do something about it now. I am very passionate about stopping climate change and believe every little thing helps. I have been on the Green-Schools committee in my school for the last two years and I love it!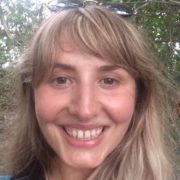 Read bio here
I have a great passion for sustainable living and wildlife conservation, which was sparked when I volunteered as a wildlife tour guide in Australia. Since then, I have worked with the environmental organisation VOICE as a recycling ambassador, holding workshops with community groups in Galway.
I believe that solutions to climate change are already here and look forward to having positive conversations with the community around living in a more sustainable way.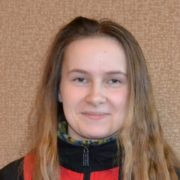 Read bio here
I have a great passion for sustainable living and wildlife conservation, which was sparked when I volunteered as a wildlife tour guide in Australia.
Since then, I have worked with the environmental organisation VOICE as a recycling ambassador on the recycling ambassador campaign, holding workshops with community groups in Galway.
I believe that solutions to climate change are already here and look forward to having positive conversations with the community around living in a more sustainable way.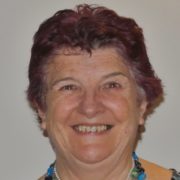 Read bio here
Hi my name is Jane, I love the outdoors and breathing fresh air, our beautiful mountains and swimming in our clear blue seas.  I love communicating with people, making new friends, through my ongoing interest in the environment and climate change.  I have a great belief in myself and my ability to do my best in this era of Climate Change and Global Warming.  I love getting out for a walk in my locality, enjoying all things to do with nature and the environment.  I love travelling and experiencing  the cultures and traditions of other countries.
I am actively involved in my local community in National Spring Clean Events, Recycling Workshops, Tidy Towns Groups, Development Groups and now as a Climate Ambassador, encouraging and motivating groups to become actively involved locally.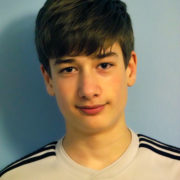 Read bio here
My name is Jonah and I'm a second year student  in Kilkee community college on the west coast of Clare. I like cycling and soccer. I became a climate activist because of the devastating effects climate change has on wildlife, biodiversity and humans. I hope that if enough people start to realize what climate change means for them and the amazing ecosystems around them, it will inspire them to help lead the change to a better future.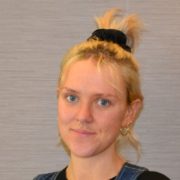 Read bio here
My name is Keelin, I'm 22 and own a vintage shop in Galway. I've always had a passion for a cleaner environment and have been vegan for years. I started to feel a great sense of urgency and need for immediate action when my baby sister born in 2017, to ensure a better future for her. Currently studying different online courses in sustainable development, I received my major award in Fashion Buying last year. I've since combined that with my knowledge of sustainable fashion to educate others using my large social media platform and delivering talks in secondary schools and festivals around Ireland.
Although I'm still involved in actions in Dublin, where I grew up, my main focus and goal is to bring more environmental action and encouragement using positive reinforcement in more rural areas in Ireland, promoting individual actions and a self sufficient lifestyle. I hope to one day get into politics so I can make real legislative change.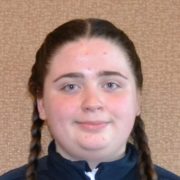 Read bio here
Hello! My name is Latisha. I am a third year student in St.Nathys College, Ballaghadereen Co.Roscommon. I am on the Green-Schools committee and Tidy Towns in my village and local town. My interests apart from school is that I am a 1st Dan black belt in karate and I also enjoy Irishdancing too.
I have a great interest in climate change and global warming. I'm most concerned about the animals and what the world holds for the future generations. I really want to make change and impact on this planet and by being a climate ambassador, I can help do so.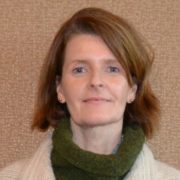 Read bio here
I have been teaching lrish to second level students since 1994 and l consider myself blessed to be doing a job that l adore.
I am continually inspired by my students on a daily basis which is why l applied for the role of Climate Ambassador and l now hope to inspire them in my role as such an ambassador.
I am looking forward to working with the students this year to create both an awareness and real change, which will benefit our environment in a positive, sustainable way.
'Ní neart go cur le chéile'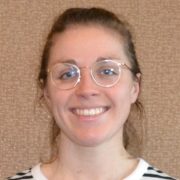 Read bio here
I am an MSc student at NUIG studying Sustainable Environments. I left a career in film & TV production to return to university and study environmental issues, as well as contribute to solutions. I am particularly interested in the power of communities to aid the transition to a more environmentally-friendly and equal society.
I recently began working as a Curlew Champion with the National Parks and Wildlife Service. I also enjoy hiking, walking my dog, and being outside whenever I can.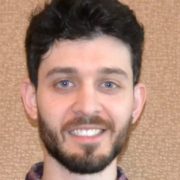 Read bio here
My name is Nicolò and I was born near Milan, Northern Italy, in 1990. Let me tell you something about the region I come from, Lombardy. It shares a common geography and history with Ireland, as it was once under a sea, then frozen during ice ages, and now scattered with beautiful glacial lakes and green valleys. Moreover, Celtic populations used to live here before they were pushed away by Roman expansion.
Environmental consciousness and climate action are part of my life since middle school. Then I started a career in the sector, working with eNGOs and social enterprises, in Italy and abroad. In May 2019 I moved to magical Leitrim, where I work with Good Energies Alliance Ireland, a small but combative eNGO involved in Climate Action.
As a Climate Ambassador, I'll do my best to activate the rural community in the fight for Climate Justice.
Support me on Twitter @ENERGUMENA2018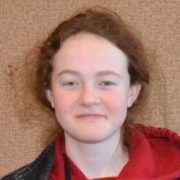 Read bio here
My name is Saoirse and I am 14 years old. I have been protesting for climate every Friday since March 2019. The climate crisis is a huge issue and I believe that we need to unite together against the oppression and injustice of climate change. We have to work together across all age groups and sectors and I am especially inspired by fellow youth activists and the amazing adults who have been working for climate justice for much longer than I have been alive.
I decided to become a climate activist because I want to educate people further on the catastrophe that is climate breakdown and I also believe that the people have to realise that we have power and that we can make a change together.
Meet some of our Ulster Climate Ambassadors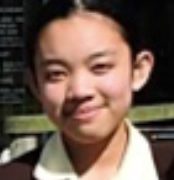 Read Bio here
My name is Caitlin Faye. I am sixteen years old and I am currently attending  Loreto Letterkenny Secondary School. I have been living in Letterkenny, Co. Donegal for twelve years. I was born in the Philippines and I moved to Ireland when I was four. I came to love Ireland because of its lovely landscape and the distinct smells during summer in Donegal.
Knowing that these will be taken away because of climate change, makes me want to fight for it. I believe that raising awareness on climate change is the first step to making an impact. A small action can make a big difference but many small actions can lead to a huge change . I witnessed this having participated in several climate protests, I realised that it takes passion, determination and teamwork to stand hand in hand and tackle this crisis. I was part of the RTE youth assembly and currently the Captain of my Green-Schools committee and now I am a Climate Ambassador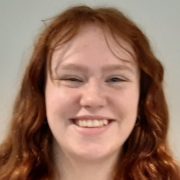 Read Bio here
I'm Kate, a TY student from Donegal, the best county in Ireland. I've always had a love for the environment, and even own a free-range and organic hen/veg farm. I really hope to educate more people from Donegal about climate change and what they can change in their everyday lives.
I also love writing and am actually on the Irish Second-Level Student's Union writers team and hope to run for the head student board later on in the year. I love talking about climate change and would happily do so with you for hours.
Meet some of our previously trained Climate Ambassadors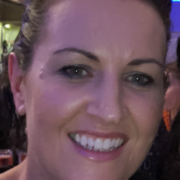 Read bio here
I'm a teacher of geography at Scoil Mhuire Buncrana the last 11 Years and 6 Years in Dublin prior to that. I'm a mother to three young children so when I get free time I like to garden and dabble in a bit of oil painting. I also enjoys watching any programmes narrated by David Attenborough and am delighted to see that Blue Planet 2 has had such an impact on viewers regarding attitudes to plastic. Excited about the year ahead as a Climate Ambassador and delighted to have a great bunch of students on board to help make some changes.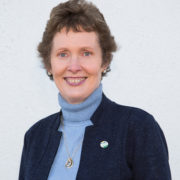 Read bio here
I am a teacher in Ashbourne Community School. My initial passion for our planet was largely inspired by a hugely committed group of lecturers who developed a pioneering degree in Environmental Science in the University of Ulster in the 1980s.
As a community school teacher, I channels my keen interest in environmental issues through my leadership of the Green Schools initiatives and by creating and running an Environmental module with my TY students each year.
As a Climate Ambassador, I now feel I have a duty and a responsibility to take the environmental campaign further than the school community. I feel fortunate to have the co-operation of 3 student Ambassadors in the school and together they are making steady progress.
Irene looks forward to working with you all in the future as our combined skills will be required to tackle the huge environmental challenges we face. For Irene's contact details, email gtyrrell@ee.antaisce.org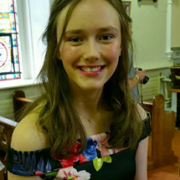 Read bio here
I'm a 5th year student in the CBS New Ross.  I had an interest in Environment from an early age after watching David Attenborough's 'Planet Earth' and the 'Truth about Climate Change' with my Grandad.  This inspired me to be more mindful of waste reduction at home and to become part of the Green Schools Committee in my school of which I is now chair.  Nadya has an interest in recycling the reduction of plastic waste and believes it is a massive threat to our oceans.  She is a supporter of the Conscious Cup Campaign and Clean Coasts.
Nadya's favourite environmental docu-film is 'Before the Flood'.  Her favourite saying comes from Dr. Seuss 'The Lorax' – 'Unless someone like you cares a whole awful lot nothing is going to get better. It's not.'  Nadya believes that if everyone took responsibility and made at least one change to help the environment whether it was to use a reusable cup/bottle or reduce their plastic waste it would make a difference to our planet and future generations.   It depends on us.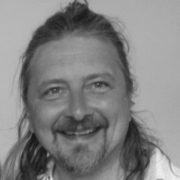 Read bio here
I'm a teacher who has worked for many years with the Eco-Schools Green Flag program. I'm working to take Eco Education and action for all ages to the next level via creating a series of Educational Ecovillages to exemplify best practice in sustainable living. See www.EnrichedEarth.org As well as being an An Taisce Climate Ambassador, I'm also an Ambassador for the Global Ecovillage Network."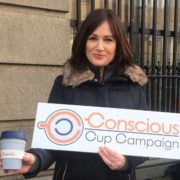 Read bio here
I have always had a keen interest in the environment, nature and social issues. I spent twenty five years in Sales & Marketing mainly business to business across various industries including print, packaging, medical and occupational health. I have a degree in Marketing, am very determined and enjoy a challenge.
Having had an illness in 2015 I had a wake up call and decided that when I recovered I was going to make a change and help be part of the solution to creating a better environment for future generations. I am also the Coordinator of the Conscious Cup Campaign.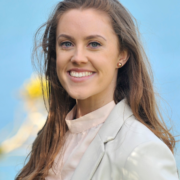 Read bio here
I'm a keen French and psychology student who enjoys raising awareness about environmental issues in UCC. I've a a key interest in being healthy and  sustainable at the same time. I volunteer intern with UCC's Green Campus and am involved in the KeepCup campaign which aims to reduce the amount of disposable cups on campus and in the wider UCC community. I'm also interested in sustainable fashion.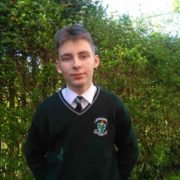 Read bio here
I'm a 3rd Year Secondary School student. I'm interested in tackling climate change through the use of renewable energies and by devising new methods and technologies to bring a real change to the world.
I like to give talks to audiences and in doing great work each and every day to make sure that today is at least a little better better than the day before.
Currently involved with the Green Schools Committee in his my and hold the position of chairman. I also volunteers with St. John ambulance brigade and is working on a project to enable their ambulances become more sustainable.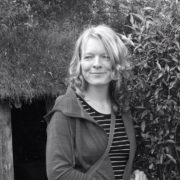 Read bio here
I have a PhD in Social Anthropology and an interest in how different people see their environments. I avoid flights, use my bike & thumb for transport and am looking for the ultimate recipe for keeping snails away from my veg.
I'm involved in Drumcliffe Rathcormac Tidy Towns and the Sligo Environmental Network. Areas I'd love to promote more are: sustainability in the Arts, car-sharing, de-growth & enabling responsible consumption. For Connie's contact details, email gtyrrell@ee.antaisce.org
Read bio here
I got my interest in the environment and climate change when I was 11 years old in primary school. It started with small projects, as we very young, but it sparked an interest for me in the subject. Now I am a Transition Year student in Ashbourne Community School and I am involved in the Green Schools committee. The major issue that we are working on now is trying to eliminate plastic bottles from not only our school but the surrounding schools in the area.
I am working alongside two other student Climate Ambassadors and our teacher Irene who is also a Climate Ambassador.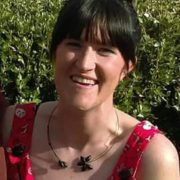 Read bio here
I'm a Freshwater & Marine Biologist based in Dingle and for many years have raised awareness of environmental issues, particularly plastic pollution in the oceans, such as by organising beach cleans around the peninsula.
As the former Head Aquarist at Dingle Oceanworld, I've educated thousands of visitors on the importance of healthy ecosystems and the pressures the world's habitats feel as a result of exploitation by mankind.
I've  always had a deep love of the ocean and teaches surfing as a way of encouraging people, young and old, to connect with nature and respect it.
I'm actively involved in the Plastic Free Dingle initiative. For Sarah's contact details, please email gtyrrell@ee.antaisce.org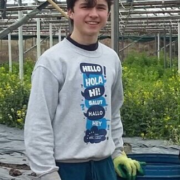 Read bio here
I'm a 5th Year student in Blackrock College, Dublin and believes his purpose in life is to serve all forms of life. This is central to everything he does and he believes climate change needs to be halted to sustain life and for it to thrive.
I'm working on permaculture, improving awareness and waste reduction projects. I have many other  interests such as psychology and helping people live more fulfilled lives.